You need to save time in the kitchen, or want extra cash to fund your fun. You're looking for a community, or want to help others find the joy in eating good food. There are 100 million reasons to join Epicure. And it's never been easier to join than right now. 
This February only, join Epicure and start your #EpicLife for less! Get a mini Business Kit packed with just what you need right now. 
Mini Business Kit 
$125 CA/ $99 US*  
(a $300 CA/$250 US value!) 
$50 less than the standard Business Kit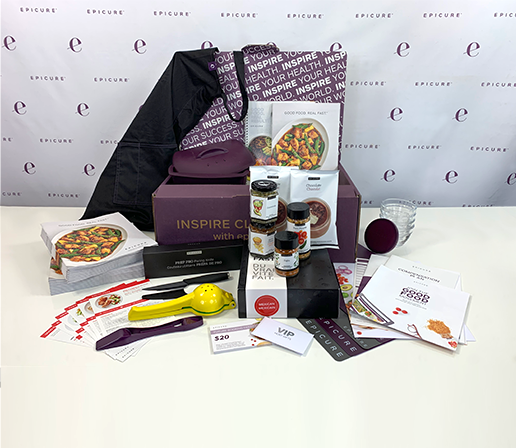 What's included: 
Chef's Apron 
Good Mexican. Real Fast.™ Meal Kit 
Prep Pro Paring Knife 
Cutting Mats (Set of 4) 
2-in-1 Citrus Press 
Multipurpose Steamer 
Prep Bowls (Set of 4) 
Chocolate Pudding Mix (2) 
4-in-1 Spice Spoon 
Good Food. Real Results.™ Guide 
Plus catalogues, business tools and more! 
Ready to start?
Talk to your Consultant to learn more!